The library has many great resources that are available 24/7. If you are accessing them from home then you will need a valid library card barcode and your PIN, which is the last four digits of your phone #.

Mango Languages – Learn over 70 languages all from the comfort of your home, car or anywhere on the go. Go to your AppStore to download the mobile app. From Russian to Chinese, from Pirate to Spanish, Mango is the fun and interactive language learning program great for school kids and adults!
E-Books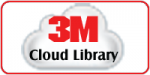 3m Digital Library – Check-out audiobooks and ebooks online & download to your computer or device. The 3M library links directly to the Case-Halstead Public Library catalog and then downloads to the device or software.
Databases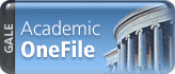 Academic Onefile – The premier resource for peer-reviewed, full-text journals and reference sources, Academic OneFile is a 2009 and 2008 CODiE Award Finalist for Best Online General Reference Service. Perfect for research libraries, graduate schools, universities and community colleges, Academic OneFile is a sophisticated, current and easy-to-use resource for extensive research.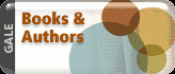 Books & Authors – This is a new resource that offers ways to explore the endless possibilities and combinations of books, authors and topics. Readers can use Books & Authors to enhance the experience of the book they are reading; dig deeper into its themes and origins; or learn how the author's life and times contributed to the work.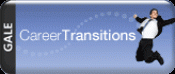 Career Transitions – This provides hands-on guidance and immediate access to key job search activities. It has multi-faceted job searching and related activities for creating resumes and cover letters, applying and preparing for interviews. Discover career interests; identify new opportunities based on work or military experience; explore growing career paths, including green and new economy jobs; and find education and training.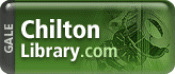 Chilton Library – When it comes to auto repair, "do-it-yourselfers", students and automotive enthusiasts have trusted Chilton repair manuals for years. Now, Gale puts these authoritative manuals into motion with more extensive resources for your library users in a simple-to-use, online resource that's available 24/7 wherever there's an available internet connection.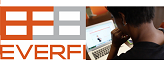 Everfi Financial Learning Center – The Case-Halstead Public Library is happy to be working with the First National Bank of Carlyle to bring you the Everfi Financial Learning Center. The Financial Learning Center is specifically designed for today's busy adult. The mobile and tablet-friendly platform is available in English and Spanish and features a series of 10-minute learning modules that cover topics such as saving, investing, credit scores and identity protection. The program is self-paced and contains knowledge checks that allow users to measure their knowledge gains.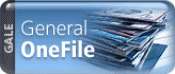 General OneFile – Gale's largest general interest periodical resource, General OneFile, provides periodical and news information through an intuitive, user-friendly search interface for researchers at all levels. Content includes more than 12,000 titles in all with nearly 30 years of coverage. Based on the award-winning Gale PowerSearch platform, General OneFile puts approximately 80 million (updated daily) records at users' fingertips with a single search query.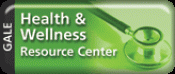 Health and Wellness Resource Center – Got a health question? Need a "go-to" source with credible information that is in-depth yet simple to navigate? Welcome to the Health & Wellness Resource Center — a rich, comprehensive resource unparalleled in the online industry. Published by Gale, it offers 24/7 access to thousands of full-text medical journals, magazines, newspapers, reference works, multimedia and much more.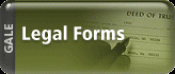 Gale LegalForms – This provides convenient, authoritative means for understanding common legal procedures through access to "attorney forms". Our officially-approved, professionally-written documents are actually used in legal practices! These documents are very different from those found in "form books" — generic, do-it-yourself materials that may not have been drafted by an attorney.
Legal Self-Help Center: Clinton County – This site is a place to help you learn how to represent yourself in court in simpler legal matters when you cannot find an attorney to represent you, get free legal information about Illinois law, and find out about free or low cost legal services in your area.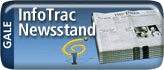 Newsstand provides access to full-text newspapers and allows users to search articles instantly by title, headline, date, newspaper section, or other fields. The database offers a one-stop source for current news and searchable archives.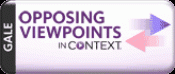 Opposing Viewpoints in Context is the premier online resource covering today's hottest social issues, from Offshore Drilling to Climate Change, Health Care to Immigration. Opposing Viewpoints in Context helps students research, analyze and organize a broad variety of data for conducting research, completing writing assignments, preparing for debates, creating presentations and more.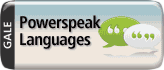 PowerSpeak Languages – Whether you want to learn a language for travel, business, or personal enrichment, Powerspeak Languages is a breakthrough in online language learning. The highly engaging courses utilize an arsenal of progressive language learning methods. Powerspeak Languages is an entertaining and effective way to learn a new language.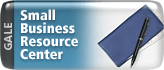 Small Business Resource Center (SBRC) — Search this database to learn how to start, finance or manage your small business. Resources include; sample business plans, how to guides, articles and websites.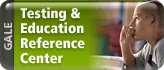 Testing & Education Reference Center (TERC) — the online resource used by millions of people looking for help in making confident decisions that will shape their future — has been updated with new features, a more user friendly interface and enhanced functionality. Plus TERC now offers additional certifications from Delmar — one of the premier sources for career readiness — providing access to career certifications focusing on rapidly expanding careers.